Personal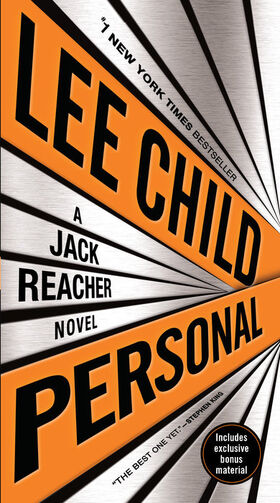 ---
---
---
Original release
United States:
September 2, 2014
United Kingdom:
August 28, 2014
Canada:
August 28, 2014
New Zealand:
August 28, 2014
Australia:
August 28, 2014
Ireland:
August 28, 2014
---
---
---
---
Personal is the nineteenth book in the Jack Reacher series written by Lee Child. The novel was published on August 28, 2014 in the UK, New Zealand, Australia and Ireland, and on September 2, 2014 in the United States and Canada. The plot of the book revolves around Reacher's pursuit of a sniper who has attempted to assassinate the President of France.
Description
Edit
You can leave the army, but the army doesn't leave you. Not always. Not completely, notes Jack Reacher—and sure enough, the retired military cop is soon pulled back into service. This time, for the State Department and the CIA.
Someone has taken a shot at the president of France in the City of Light. The bullet was American. The distance between the gunman and the target was exceptional. How many snipers can shoot from three-quarters of a mile with total confidence? Very few, but John Kott—an American marksman gone bad—is one of them. And after fifteen years in prison, he's out, unaccounted for, and likely drawing a bead on a G8 summit packed with enough world leaders to tempt any assassin.
If anyone can stop Kott, it's the man who beat him before: Reacher. And though he'd rather work alone, Reacher is teamed with Casey Nice, a rookie analyst who keeps her cool with Zoloft. But they're facing a rough road, full of ruthless mobsters, Serbian thugs, close calls, double-crosses—and no backup if they're caught. All the while Reacher can't stop thinking about the woman he once failed to save. But he won't let that that happen again. Not this time. Not Nice.
Reacher never gets too close. But now a killer is making it personal.
Appearances
Edit
Characters
Locations
Sentient species